Calculators
Use our handy calculators below to find out how you can save money with natural gas.
Energy Cost and Emissions Calculator
Efficiency Pays Calculator
Thermal Efficiency Calculator
Commercial Rebate Calculator
Code
Find answers to your natural gas questions by looking right at the state code.
Energy Conversion Card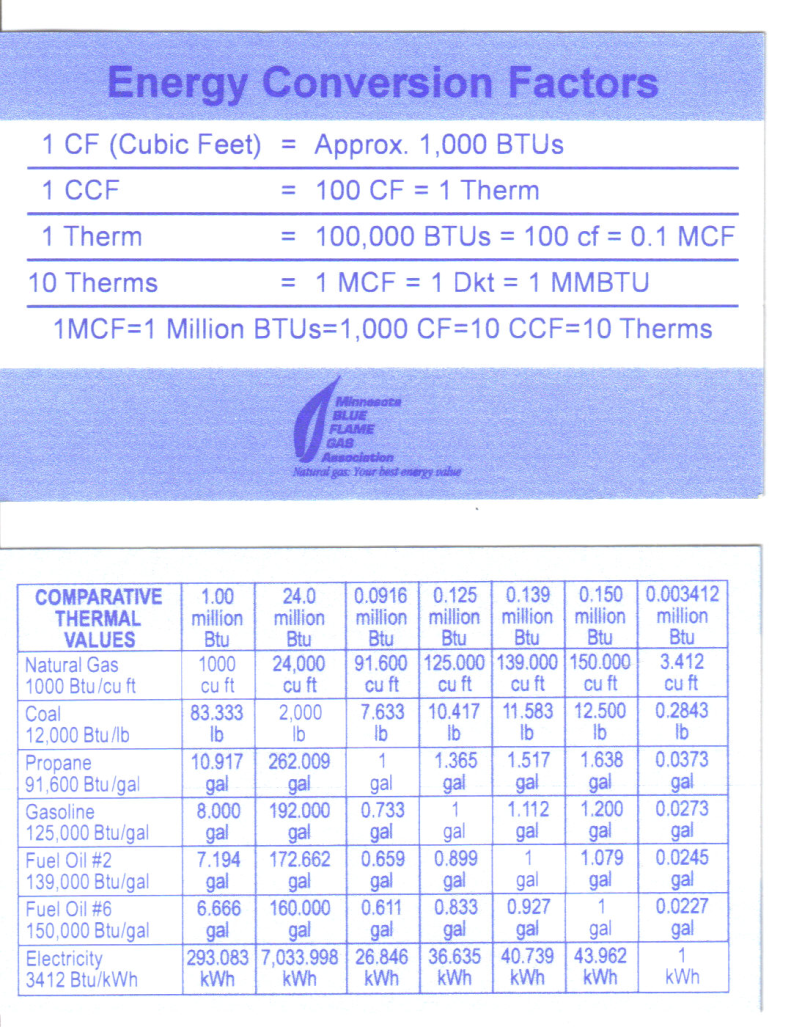 Easily convert between units of energy with this conversion cheat sheet.